Toothbrush selection: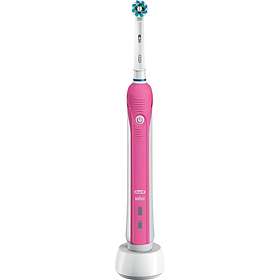 Is an electric actually better?
Are questions I get asked all day everyday.
There are lots of different types of toothbrush now; electric, normal, bamboo, sugar cane the list goes on.
I am not going to discuss each and every toothbrush available as we would be here all year.
I am going to mention the ones that I have used myself and those of which my patients use or ask about most frequently.
There are a couple of features, which are important for all toothbrushes.
·

Easy to hold handle

·

Small toothbrush head

·

Even bristle length
·

Medium strength bristles
Unless your dentist advises otherwise use a medium strength toothbrush.
The small toothbrush head will allow you to reach those tricky spots at the back.
Now with all the marketing and different types available choosing the toothbrush can be tricky.
Electric is best. But only if you use it well.


An electric brush is not a magic wand, you need to place it in the right area and create the correct motion and angulation in order to get the best results.
For children, I recommend they master the normal toothbrush first
Then when they older and brushing well...
step up to the electric toothbrush.
Otherwise they can end up holding it in one place and think the vibrations magically clean the whole mouth.
There are two main electric toothbrushes out there:
·

Oral B
·

Philips
Oral B series
The oral B PRO series has rotating and vibrating head.
This can be a bit confusing as there are a lot of different types available....
Lets break it all down.
Types available:
Oral B

- what are the differences?
There are more than these available but these should suit all needs....
pro 600

pro 2000

pro 2500

smart 5 5000

Smart 6 6000

Genius 9 9000
1 cleaning mode, 7 day battery life, NO PRESSURE SENSOR, pale blue.
Pressure sensor, two cleaning modes, double the battery life of 600, blue or pink
same as 2000 but comes in black and has a travel case
4 cleaning modes thus good for the whole family with different needs,
2015 version has bluetooth connectivity for the oral b app
This can be used to log activity and track improvements and performance and stores data for 20 cleans- personally I feel this is not really needed as long as your brush all areas well for two minutes,
BUT it may be good to motivate children.
It also has a charging stand and storage case for 4 toothbrush heads which is good for family life and hygiene.
Different handle to the 5000 with easier to navigate cleaning mode buttons.
Premium travel case but a storage case for only 2 toothbrush heads compared to the 5000 4 man case.
comes with 3 brush heads- 1 cross action, 1 3D white, 1 sensi ultra thin

.
an extra cleaning mode for tongue cleaning
position detection technology for bluetooth phone connection
less battery life than the 6000 - 12 day battery life
multiple colour choices: white, rose gold, orchid purple, black
comes with 4 brush heads- has an extra cross action head.
Smartphone holder to watch how the brush is moved and position, for real time feedback and instruction on how to clean better and show you how to do it right which is pretty cool and useful for the whole family.
As the head rotates you need to use a different method to achieve the best results…you rest the head on each tooth and go around the mouth one by one rolling it along the gum and between the teeth slowly.
REMEMBER each tooth has to be cleaned on the back the top and the sides.
There are a lot of different heads for this toothbrush making it even more versatile for the whole family..
The Philips Sonicare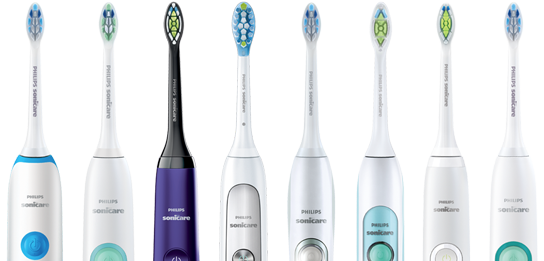 works by powerful vibrations, you brush with this the same as a normal toothbrush.
The sonicare tenchnology uses two methods to clean the teeth
motor-mechanical side to side cleaning motion- sweeps and scrubs surfaces like a manual brush.

non-contact approach which disrupts plaque beyond the bristle tips.
sonicare relies on vibrations to disrupt areas which are not reached by the tooth brush head...
(YES YOU STILL NEED TO FLOSS AND TEPE).
With the philips sonicare you brush the same as you do with a normal toothbrush.
There are alot more type than oral b so choice can be abit more complicated...
read the rest of my blog and then go back to this link if you wish to choose this tootbrush.
Sonicare heads are exchangable with MOST models,
unlike oral b the heads are not all compatible with each of them.
As with Oral B there are multiple heads available:
All heads offer a sweeping motion like a manual brush
(not the oscillating and rotating motion that competing brand Oral-B).
All brush heads will help to remove more plaque than a manual toothbrush whilst improving gum health and your overall oral hygiene.
So Oral b vs philips...
Questions:
Oral B:
The best brushing technology
The most features
The most accessories
The most innovative
Is cheaper
Better for families
Has the best warranty
Philips Sonicare:
A better design
A quieter toothbrush
A better battery life
Better for travellers due to the battery life
This link shows the clinical study which shows the difference between an oscillating head (oral b pro/smart series) and a sonic option (philips sonicare). The differences are small, and it is HOW YOU USE IT rather than what it does.
If you would like a plastic free toothbrush there are two types I am currently aware of:
Sugar Cane

Bamboo
Available in two strengths
- regular soft and extra soft.
96% Raw material- made from sugar cane and castor oil.
95% of carbon dioxide emissions are recycled
Bamboo handles and nylon bristles
Bamboo is the worlds fastest naturally renewing resource which is also inherently anti-microbial, anti-fungal and anti-bacterial.
Nylon is BPA-free, biodegradable nylon and effectively cleans.
Brushes should be replaced once a month or after any illness.












So to conclude...

which toothbrush do I recommend?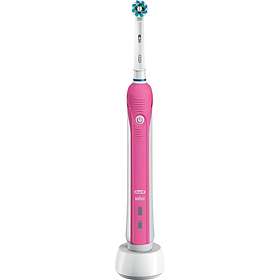 BUY FROM BOOTS here...
The Oral B Genius 9 9000 is the most advanced toothbrush.
The Oral B Pro 2000 is the most economical pro series toothbrush.
The oral B pro:
Get the 9000 if you can afford it.
If you want value for money - The oral B pro 2000
does everything it needs to keep your teeth clean if used correctly.
Small, round, rotating head to reach difficult areas

Easy to hold handle

Automatic speed reduction and Pressure indicator light -ensuring you don't brush too hard

Changeable heads for the whole family

'Two week charge'

Built in 2 minute timer
Electric toothbrush's do clean better, but for travel or environmental reasons if you choose to use a manual toothbrush.
If you want a manual toothbrush and brush too hard and have gingival recession.
IF recommended to use a soft brush by your dentist- use this one...
Remember:
No toothbrush a magic wand.
You must use it correctly to get the results you want.
No toothbrush is able to get all the way between the teeth to remove any trapped food.
This is why flossing and using interdental aids such as Tepe brushes is so important.
If its starting to fray THROW IT AWAY
Use Tepe disclosing tablets to show the areas you need to brush for maximum results!
These are hard to find on the highstreet, I find

amazon is easiest and a good price.
I am going to do a blog post on how best to brush your teeth... however for now if you are struggling, I found this blog useful.